Top 10 Cities to Find a Millionaire Matchmaker
"Where the millionaires are" is always a high item in the cerebral listing of millionaire matchmakers looking for millionaires and compatible ladies to match.
Many know that the US is not the richest country in the world, but few know that the US accounts for the biggest number of millionaires worldwide, according to Boston Consulting Group. Of the world's 33.7 million millionaires, 15.7 million or 46%, come from the most powerful country in the world.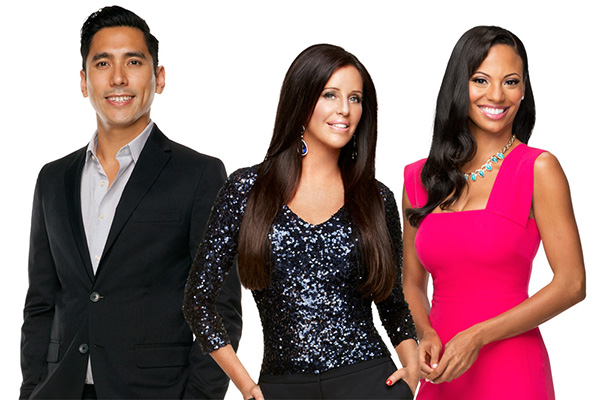 Here are the top 10 cities in the US where the most number of millionaire households reside. Each household in this list,as compiled by Fortune Magazine, represents a net wealth of $5 Million or more:
1. New York. It may just be coincidental that the largest US city by population also holds the most number of millionaires by residence – 81,240 millionaires in all. New York City boasts of many iconic landmarks that wealthy individuals would love to find association for a heritage: the Statue of Liberty, the Brooklyn Bridge, the Central Park, to name a few, as well as intimately romantic settings for millionaire dating such as John Georges, 11 Madison Park, or Daniel.
2. Los Angeles. Millionaire matchmakers won't miss this city for its massive appeal among high-end clients. Being the center of film and television where such icons as Hollywood, Paramount, Universal and Warner Bros are bywords, some 43,252 millionaires adorn the super-rich enclaves in this city. Expect the networking activities from millionaire matchmakers, as well as their ladies-in-search, to be building up to high frenzy with or without season in such places as NoMad Los Angeles, Jaffa, or the Exchange.
3. Chicago. Known for its museums and building landmarks of bold architecture, some 35,240 millionaires now carry their addresses in this city. Here you will find the Millennium Park and the Art Institute of Chicago, among many other beautiful sites. With such a number of high-net-worth individuals lending their goodwill to the city, there is no doubt that the millionaire matchmaker's creativity can only be working double-time to make those matchmakings come to a successful meeting with a compatible date.
4. Washington DC. Of course, you won't miss the White House, the Lincoln Memorial, the Government Capitol,theSupreme Court, just to mention some of them. Wouldn't it be an honor to say one lives around the White House and be proud of it! With 32,540 millionaires, ladies-in-search as well as millionaire matchmakers will have a great time proving their best worth to compatible millionaire partners in the area. Dates can be promising great excitement at Maydan, Bresca, or Chloe.
5. Philadelphia. A historic city where the Liberty Bell is found plus a total of 23,912 millionaires sprawled over its fertile grounds. Dates can be arranged by millionaire matchmakers at such exquisite dining locations such as Talula's Garden, Johnny Brenda's, and the Dandelion. There are more, as befitting the millionaire partners and his compatible date as they may find when they meet.
6. Dallas. Dallas boasts of 23,904 millionaires taking up residence in this city and in their cards. Famous for its museums and art centers, Dallas beckons tourists including millionaire daters and their lady dates to visit the Dallas Museum and the Sculpture Center for a touch of the cultural. And anywhere here will be litmus tests for the matchmakers' innovativeness in creating successful matchmaking among millionaires. For the most promising dating venues, it's worth trying Mille Lire, the Cedar Social, or Bullion.
7. San Francisco. Even before a millionaire matchmaker can complete a match, a date may already be in the offing in this city with all-year-round fog. Just being there at the Golden Gate Bridge already promises a memorable and promising evening for two people, the millionaire and his lady date, as they celebrate their first moments together. With 22,991 millionaires, the matchmaker should never run out of compatible millionaires to match with equally adaptive ladies for their dates. Let them try out International Smoke or True Laurel.
8. Boston. 22,618 millionaires punctuate the rich grounds of this historic city. Dates should not omit the Freedom Trail and some other landmarks. Millionaire matchmakers can suggest such conducive dating venues as the Table at Season to Taste, or Sarma.
9. Houston. This city is famous for its space exploration. This is where the Space Center is located, as well as the well-known Grand Opera. With more than 22,400 millionaires residing here, the millionaire matchmakers' hands will be full in providing matchmaking service to a number of them. A few millionaires may in fact be nurturing a dream date with a beautiful lady and are just waiting for the matchmaker to do the first moves. Recommended dating locations are 13Celsius, Taste of Texas, or Agora.
10. Atlanta. The sports city where the Centennial Olympic Park may be found. Close to 20,000 millionaires reside here and recreate here, so we assume. The role of the millionaire matchmaker is to ensure that a client millionaire is served with a compatible date who has been prequalified and screened to handle dating roles successfully. Fine dining places such as Tinderoga Club or Miller Union await the prospective daters as soon as they are ready.
There they are, the top 10 cities where most of the millionaires in the US stay. Certainly where the rich and famous flock, there is where your millionaire matchmakers go to find compatible dating partners for their beauteous ladies and babies to match. And there is no doubt that the millionaire matchmaker will be a person in increasing demand since millionaires are predicted to grow every year onwards.